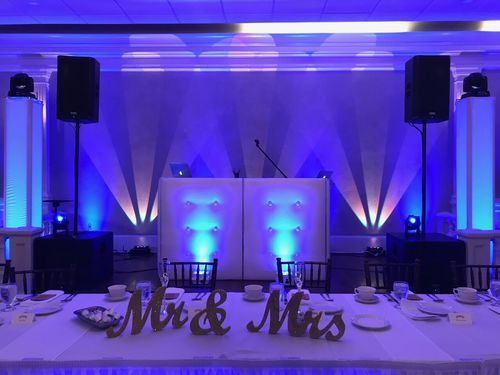 When interviewing potential vendors, many ask that question, and should! For our part, Syracuse Weddings is made up of artists, DJ's. musicians and planners, each collaborating with ONE PURPOSE - to bring couples the best possible production value their wedding deserves!

That means keeping a lofty standard, using only the best technology available, and giving clients the freedom to DREAM BIG! It also means a NO-NONSENSE approach to business that starts with CLEAR, upfront, ALL-INCLUSIVE pricing.

And above all, it means delivering the excellence of an AWARD SHOW, but with the style and attention you get from your favorite boutique . . .

And NOTHING less. . .even for brides on a budget!
We place a strong emphasis on proper planning! That's why you meet with us one-on-one to create a day that's truly one of a kind. The result is a wedding that FEELS as good as it looks!

Our hosts are natural and engaging! NO auctioneering, sports commentating. or game show antics -- Just clear, warm, welcoming interactions conducted with you and your guests in mind.

And while technology plays an important role, we go to great lengths to keep it tucked away neatly in the background - out of your photos. You'll also never see us display signs, advertisements, banners or business cards!

You're gonna LOVE what you DON'T see!
Upscale weddings are ALL we do! It's how we make our living! But we also only book a limited number of events each year. Plus, our staff takes on just ONE wedding each day - Why?

So that both we and our clients can enjoy priceless peace of mind!

Yes, the privilege of working for appreciative people on such an important day is just about the most amazing thing we can imagine doing. We've given up lucrative careers from engineering and design to even touring nationally just to dedicate our time to this work we love . . .

We bring passion to the table - not pressure! Plus NO hassles.. And NO gimmicks And NO gimmicks. The way EVERY vendor should be!